Plateforme éditoriale, curatoriale et agence de dessinateurs,
The Drawer publie depuis 2011 une revue de dessin, des ouvrages monographiques, des livres d'artistes, conçoit des expositions et représente une sélection d'artistes et d'illustrateurs.
///
Publishing, curatorial and artist's management platform,
The Drawer publishes since 2011 a biannual drawing review, monographs and art books, conceives exhibits and represents the works of a selection of artists and illustrators.

A PARAITRE
Léa Belooussovitch
Feelings on Felt
Livre d'artiste publié par The Drawer et le Musée d'art moderne
et contemporain de Saint-Etienne Métropole (MAMC+),
avec le soutien de la Galerie Paris-Beijing.


100 p., 17 x 24 cm


Dist. Les presses du réel


23 €



ORDER


Livre d'artiste de Léa Belooussovitch, au plus près de
l'esthétique de ses dessins sur feutre.
Une approche singulière du dessin, aux confins de l'abstraction, à découvrir dans une série d'œuvres réalisées
à main levée au crayon de couleur à partir d'images de nature violente prélevées dans les médias et réinterprétées par l'artiste selon un long processus.

Un
entretien
entre
Léa Belooussovitch
et
Alexandre Quoi
, responsable du département scientifique du MAMC+, introduit l'ouvrage.
PARUTIONS SEPT/OCT. 2020
The Drawer vol.19
Noir / Black


Hiver / Winter 2020




160 p., 17 x 24 cm


Dist. Les presses du réel


22 €



ORDER


Avec / with Laurent Ajina, Cornelius de Bill Baboul, Alain Blondel, Matija Bobicic, Daniel Boursin, Szabolcs Bozó, Bernhard Buhmann, Carolyn Carlson, Marcos Carrasquer, Ryan Travis Christian,Claudio Coltorti, Gaetano Cunsolo, Leslie David & Pauline Caranton, Gaël Davrinche, Petrit Halilaj, Armand Jalut, Mizuho Koyama, Piera Luisolo, Oscar Murillo, Kim van Norren, Chloé Quenum, Jean-Michel Sanejouand, Noé Sendas, Hao Shuo, Yuko Soi, C.A. Wertheim.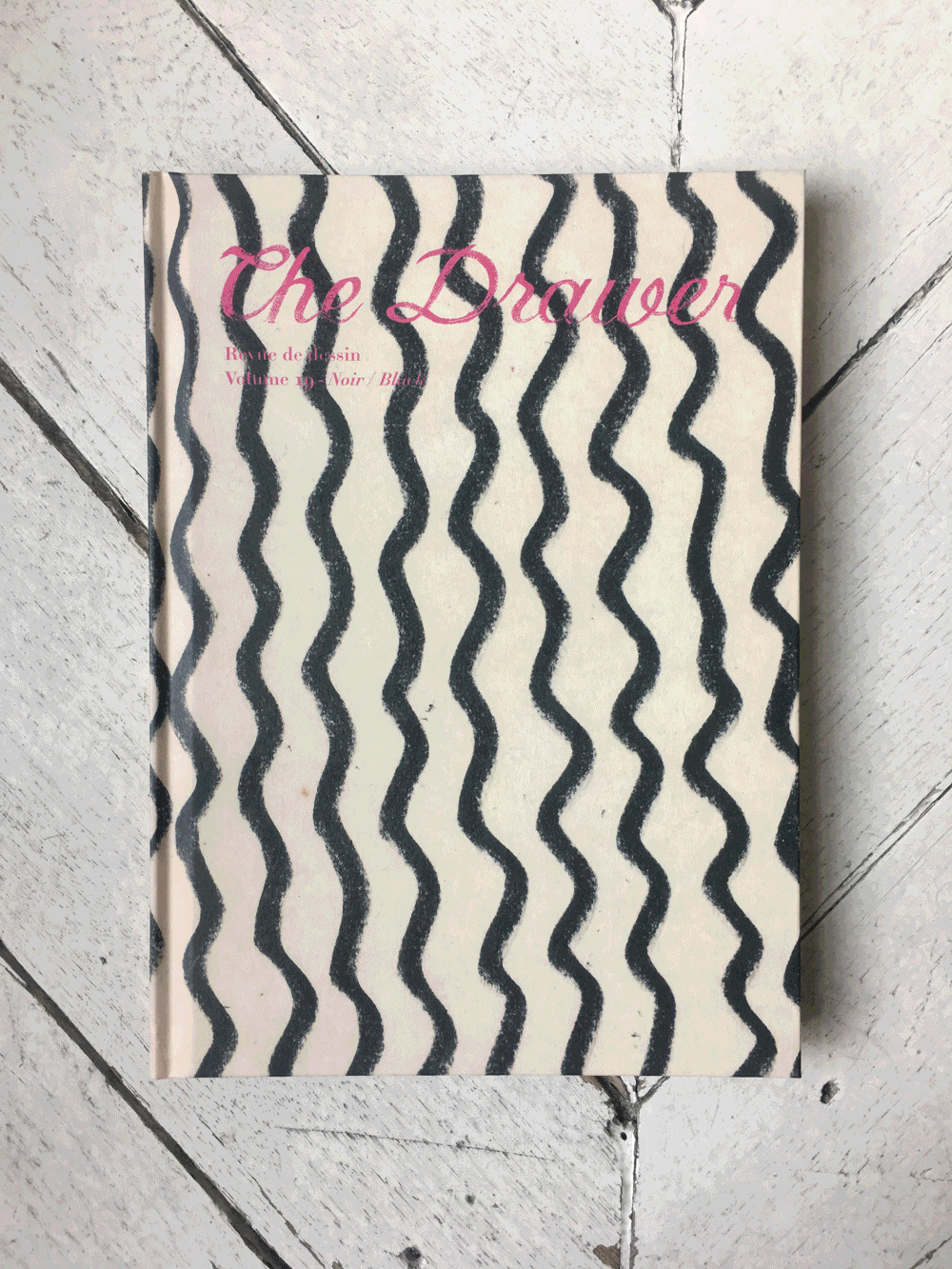 >°Gu∑
Grégoire Alexandre
Christophe Brunnquell



196 p., 17 x 24 cm


Dist. Les presses du réel


35 €



ORDER

>°Gu∑ est né de la collaboration entre Christophe Brunnquell (artiste et directeur artistique de Purple) et Grégoire Alexandre (photographe). S'emparant d'une collection de Vogue Paris accumulée pendant vingt ans, dont ils ont découpé les photographies, ils font des pages du magazine la matière même de leur projet, composant de nouvelles icônes précaires à même la peau de leurs modèles. D'un geste brut, satiriste et hybride, >°Gu∑ exploite les potentialités esthétiques du papier et réincarne ces images en deux dimensions. L'archive se réinvente au présent, suggérant de nouvelles formes de beauté.

>°Gu∑ is the fruit of the collaboration between Christophe Brunnquell (Purple art director) and Grégoire Alexandre (photographer). By tearing down, ripping off, cutting and pasting photographies from a 20 year pile of Vogue Paris they recreate and recompose new fashion icons. In times where paper support is vanishing, >°Gu∑ exploits its creative potentialities, gives volume back to flat images and in a spontaneous, satiristic and raw gesture, proposes new forms of beauty.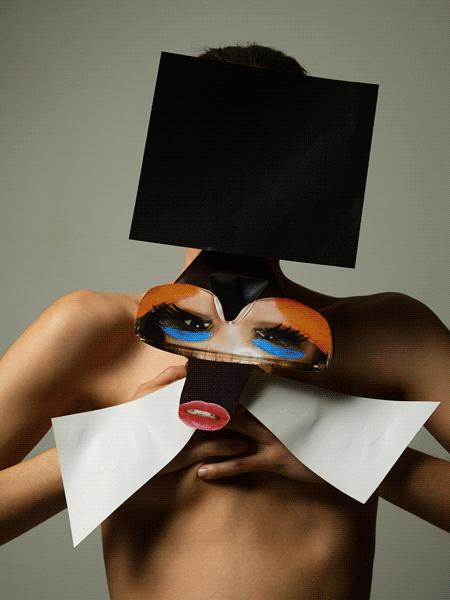 2020© Editions The Drawer _ 10 rue Madame, 75006 Paris